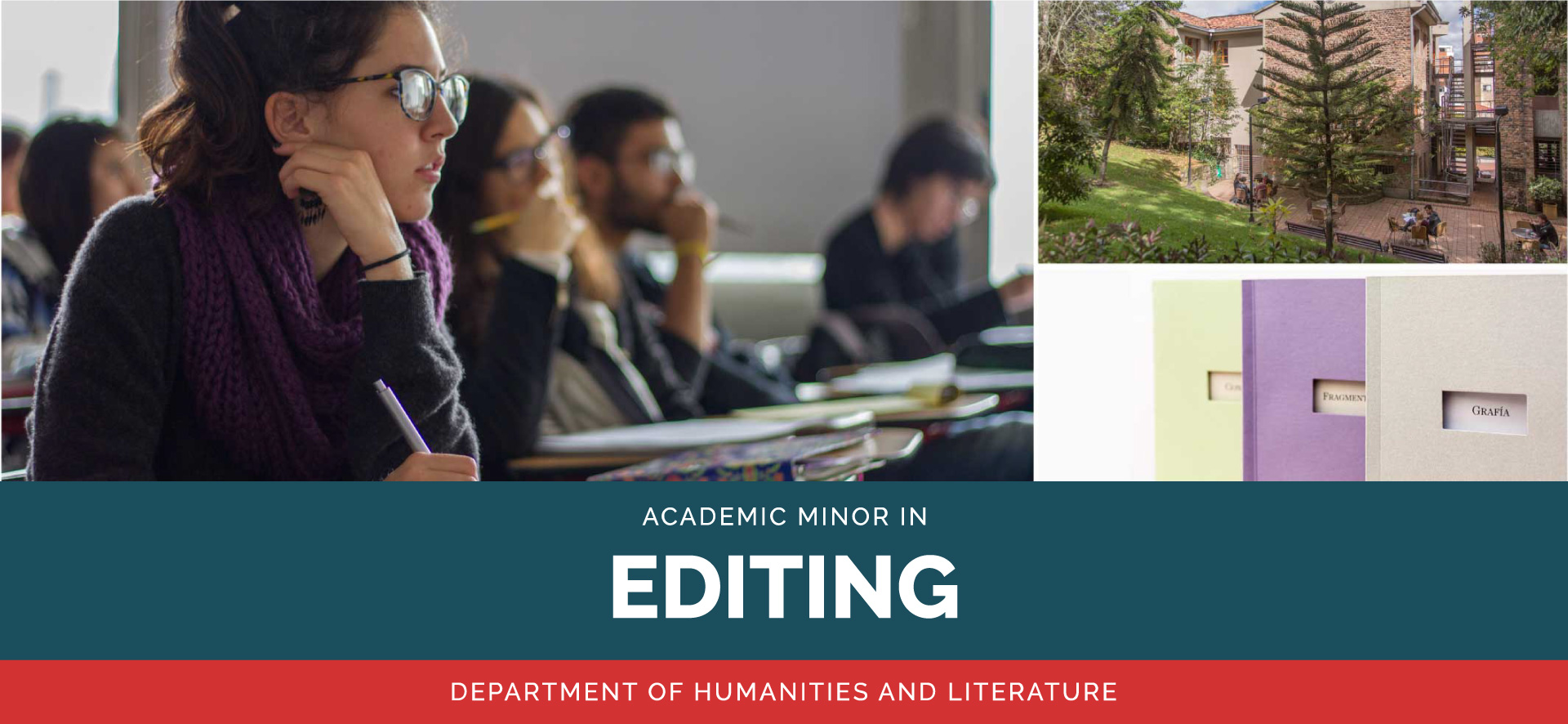 Through direct practice, this minor will allow university students to get closer to the work of the editor, so that they may learn to locate and value archival texts, edit ancient or modern texts in various formats, correct proofs, etc. The minor will also be a space to reflect on the importance of the multiple forms of publishing, the current state of publishing in Colombia, and the problems associated with the book market.
The Minor in Editing has been designed for all students at the Universidad de los Andes who wish to approach editorial work in a practical manner.
The goal of the minor in editing is to prepare students to learn the theory and practice of publishing, so that they may then pursue internships with publishers, newspapers, and other media, and ultimately complement their careers with an even broader and more comprehensive professional landscape.
We want students who enroll in this minor to be able to work as desk editors, style editors, proofreaders, and communication analysts.
Students must take three mandatory editing courses (9 credits) and two elective courses (6 credits), which can be chosen within the area in the schools of Management and Law, in the departments of Humanities and Literature, Design, and Art, and in the Center for Studies in Journalism, Ceper.