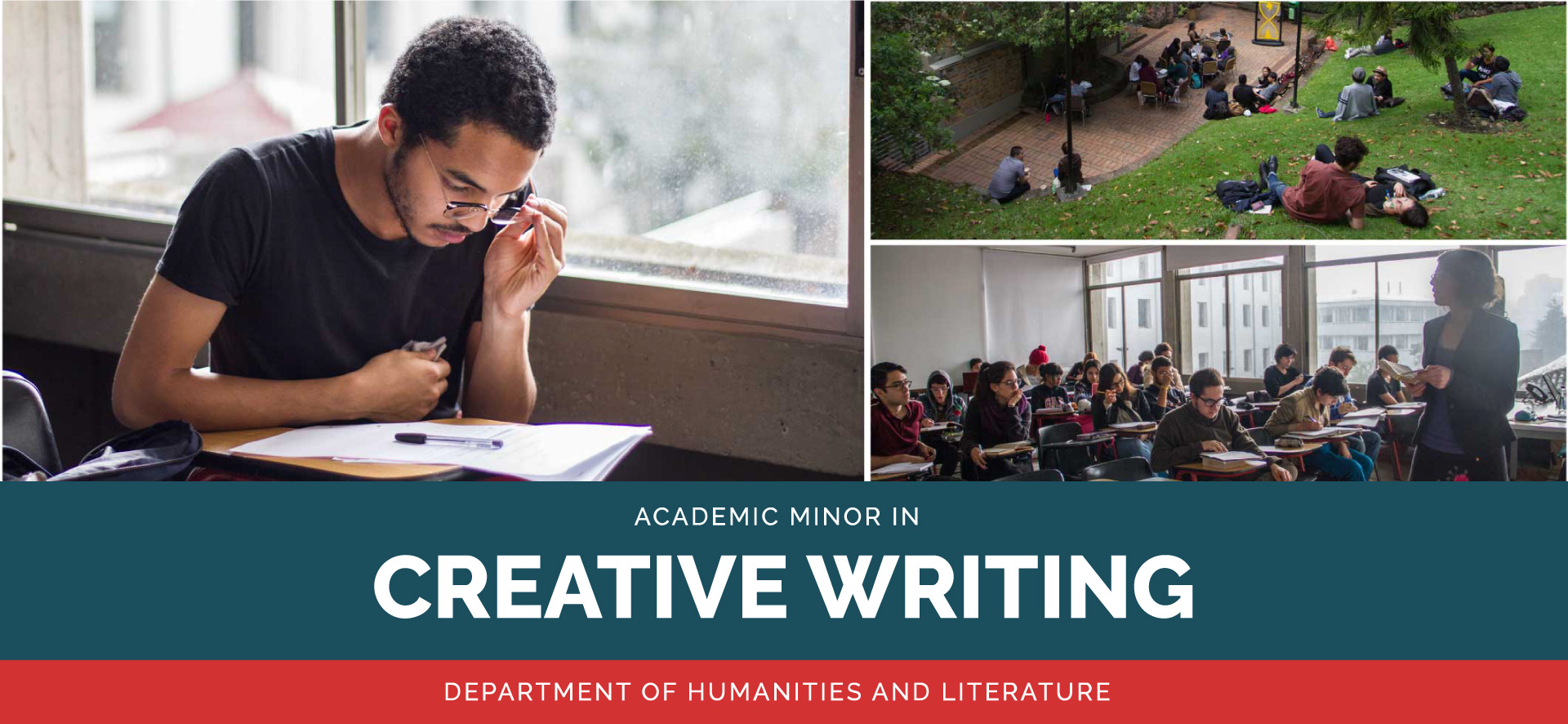 This minor has a practical emphasis, and it offers students the opportunity to approach the discipline and art of writing. In the creative writing workshops, students will learn about technique, structures, and literary styles through the careful reading of their own work. The minor also has an academic component, which seeks for students to learn to read texts of various genres in a critical and informed manner.
The Minor in Creative Writing has been designed for all Universidad de los Andes students who wish to enhance their writing and critical reading skills.
To provide students with the fundamental reading and writing tools that allow them to explore the different scenarios of creative writing.
Dramaturgy workshop, narrative workshop.